RED CODE IN ROSEMARY
Today I want to suggest you how to cook your toothpick in more than fast and practical way !! A simple and tasty recipe for a very sophisticated fish dish!

I learned with time that cooking fish really requires very few things, no wonder what preparations, but simplicity always pays! You will really win everybody, and without staying behind the stove! Let's see together …
RED CODE IN ROSEMARY
INGREDIENTS FOR 4 PEOPLE :
1 kg of toad tail,
6 tablespoons olive oil,
2 cloves of garlic,
rosemary,
salt and pepper ,
A spoon of sesame seeds.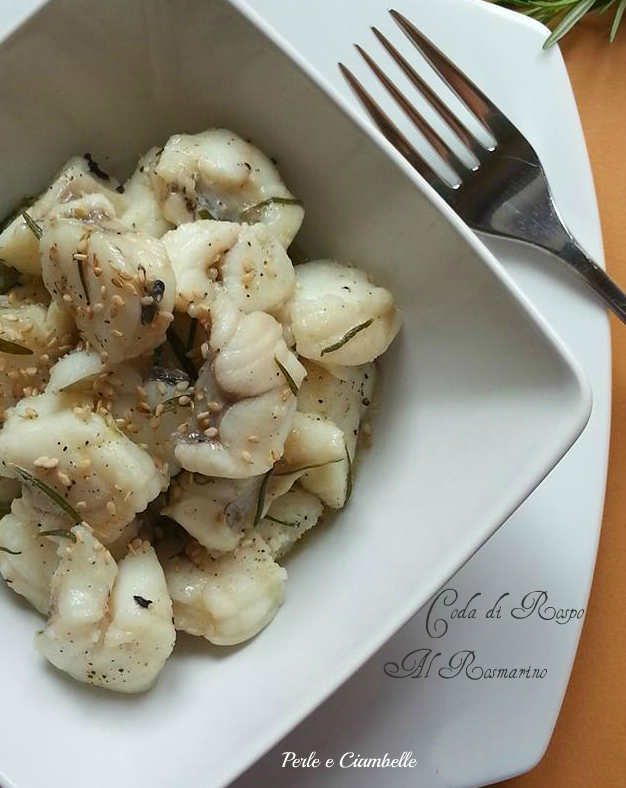 PROCEDURE:
Wash the toadstick, sprinkle it and pull the pulp into medium sized cubes. Let the garlic be browned with olive oil, combine the rosemary and let it flavor for a couple of minutes on a gentle fire. Combine the fish with cubes, salt and pepper. Cook the fish on a slow fire for about 15/20 minutes in order to maintain the softness typical of this fish, stirring gently from time to time. At the end of cooking, combine the sesame seeds and mix. Impress and serve hot and …. Happy Appeal !!!
(Visited 9 times, 1 visits today)
Titolo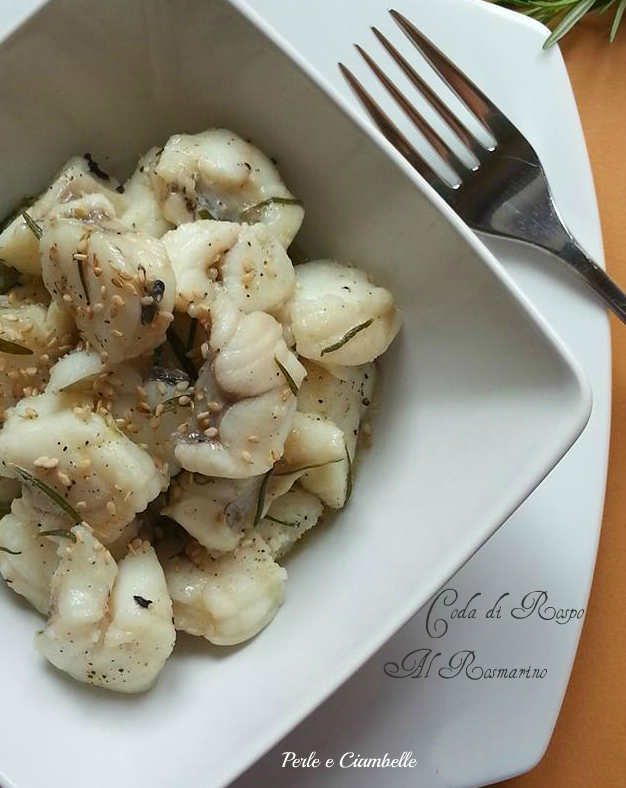 Nome Ricetta
Pubblicato il
Tempo Preparazione
Tempo Cottura
Tempo Totale
Voto Medio
Based on 3 Review(s)