CREAM FOR PINEAPPLE AND ALMONDS
You have dinner guests and nothing for sweet! Do not worry! With very few ingredients you can easily solve the situation and create a great dessert! A sweet spoon that prepares you in a few simple steps: the cream cooked with pineapple and almonds, with its caramelized sugar crispy will become one of your favorite desserts!
CREAM FOR PINEAPPLE AND ALMOND
INGREDIENTS FOR 4 PEOPLE :
500 ml of fresh cream,
4 yolks,
2 tablespoons of semolina sugar,
1 vanillin sachet,
2 slices of pineapple syrup,
20 g of chopped almonds,
4 tablespoons sugar cane.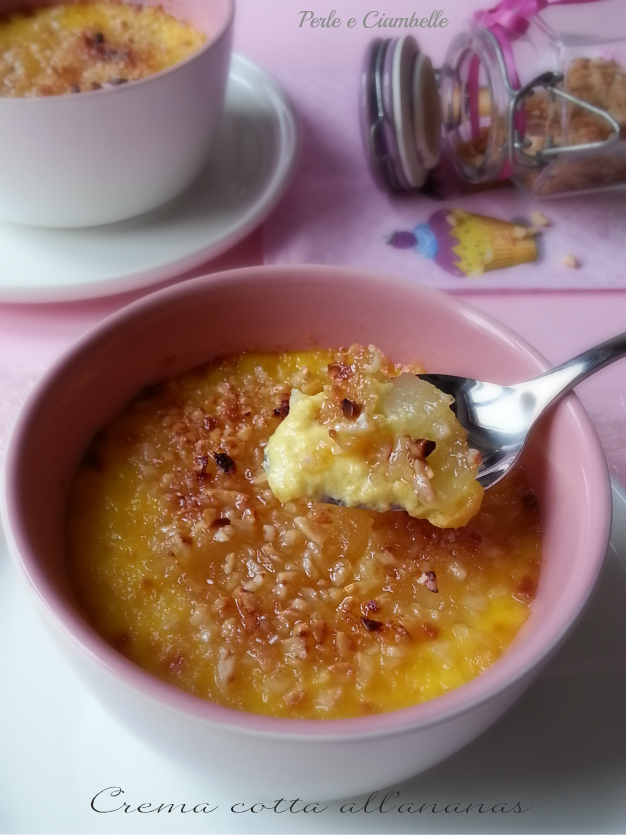 PROCEDURE: In a pan, warm the cream on a gentle fire without bringing it to a boil. Install the yolks with the semolina and the vanillin until you get a clear and sparkling mixture. Pour very softly the cream into the yolks using a wooden spoon and be careful not to let go of the eggs. Put the cream on the fire and continue stirring for about 5 minutes in a gentle fire until the wooden spoon begins to cream. Remove the cream from the fire and allow it to cool completely. Fill 4 bowls with the cream, add the broken pineapple, the chopped almonds and the sugar cane. Pass the bowls under the oven grill for about 10 minutes until you get the edges of the golden cream. Cool and … Good dessert at all!
(Visited 11 times, 1 visits today)
Titolo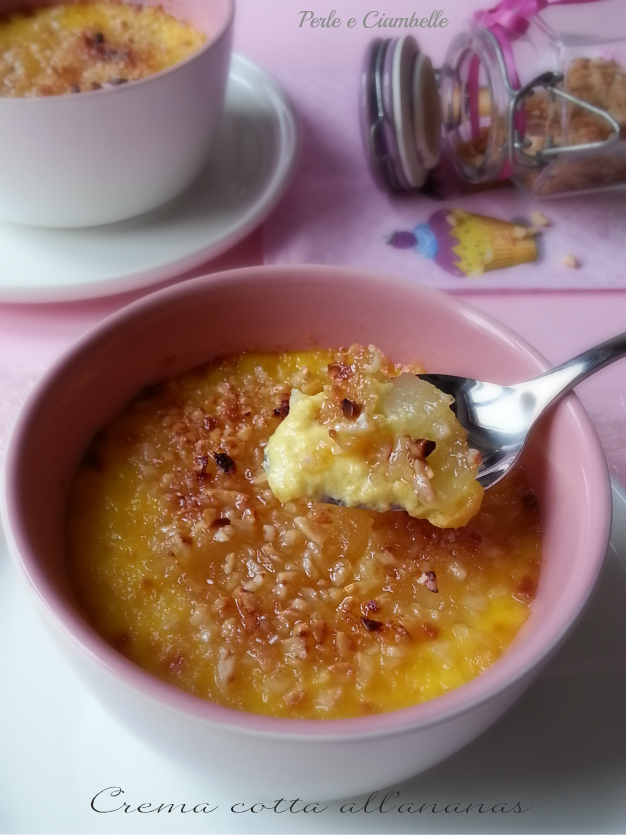 Nome Ricetta
CREAM FOR PINEAPPLE AND ALMONDS
Pubblicato il
Tempo Preparazione
Tempo Cottura
Tempo Totale