CREAM CHANTILLY COOKED WITH ONION WITH ORANGE CARAMEL
Today I want to tell you about a small onion, EGYPTIAN ONION!
An onion, rich in vitamins and carotene, thirst-quenching, nutritious, tasty and digestible, which has only the name of an Egyptian, but has been Ligurian for over 500 years.
EGYPTIAN ONION has been reintroduced in the last decades in the extreme west of Liguria thanks to the passion and tenacity of some farmers.
This very small and charming bulb does not produce seeds but spring vegetal propagules. So small as resistant, think that the bulbs are grown even in Alaska, with temperatures that are around -50 ° centrigrades!
Its name "Egyptian" does not correspond absolutely to its origins, and is known worldwide as Canadian, Siberian, Altayan and Ligurian onion.
It is a xerophytic plant, therefore it does not need a lot of water. The small bulbs (about the size of a 5 cents coin!), Once planted in the ground at least 50 cm apart from each other, will not produce seeds, but will sprout, giving rise to "propagules" that can be consumed or planted in turn! From here, also the name of eternity onion.
In addition, the EGYPTIAN ONION has three types of crops: the bulbs that have been planted in the ground, the green leaves that come from the planted bulbs and finally the air bulbs, which would then be "the fruits" that come from the leaves!
Understand that a contest on a product so precious, absolutely deserved a thorough study: this onion deserved a destination very different from the usual use and after days spent trying to figure out how to make the most of its aroma and properties, here is my recipe : CREAM CHANTILLY COOKED WITH ONION WITH ORANGE CARAMEL!
I used the bulbs to flavor the chantilly and also to create caramelized onions for decoration. Its slightly sweet taste is perfectly opposed to the acidity of the oranges. A mix of flavors outside the box, an original dessert delicate and super greedy!
CREAM CHANTILLY COOKED WITH ONION WITH ORANGE CARAMEL
"This recipe participates in the Contest BUT THAT EGYPT ONION! 2018 "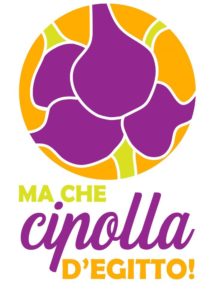 INGREDIENTS FOR 4 CUPS:
For the panna cotta chantilly:
60 ml of whole milk,
250 ml of cream,
50 g of sugar,
4 g of isinglass (about 2 sheets),
3 Egyptian onion bulbs.
For the orange caramel:
50 g of granulated sugar,
15 g of water,
30 g of orange juice.
For decoration:
3 Egyptian onion bulbs,
3 teaspoons of caster sugar.
METHOD :
Heat the milk, almost to a boil. Private 3 onion bulbs of the external skin, sliced ​​and combined with milk. Turn off the heat immediately, cover and leave to infuse for about 2 hours.
Put 4 g of gelatine sheets soak in cold water for about 10 minutes. Take the milk back, filter it, removing the onions and return to the heat until it is hot, without reaching the boil.
Add the well-squeezed fish glue and mix vigorously to make it melt, add half of the well-cold cream and let it rest.
Whip the remaining cream with 50 g of sugar and add it to the other mixture only after it has cooled down well.
Let it rest and dedicate yourself to the orange caramel.
Cook 50 g of sugar with 15 g of water, until you get a blond caramel. Then add 30 g of orange juice and continue until you get a caramel of the right consistency. Pour into glasses and let cool.
Only when the caramel is very cold add the chantilly panna cotta flavored with onions and let it rest in the fridge for about 2 hours.
Private 3 bulbs of external skin, sliced, add 1 tablespoon of sugar and 1 of water and let them caramelize in a saucepan over low heat, stirring occasionally.
Take out the cups with the dessert from the fridge just before serving, decorated with caramelized onions and brought to the table!
The aroma of the onions will be a real discovery of gluttony! Let yourself be tempted by this unusual dessert …. you will be happily impressed! 😉
In collaboration with :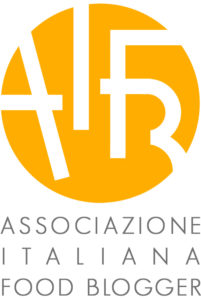 e

(Visited 3 times, 1 visits today)
Titolo
Nome Ricetta
CREAM CHANTILLY COOKED WITH ONION WITH ORANGE CARAMEL
Pubblicato il
Tempo Preparazione
Tempo Cottura
Tempo Totale